Shake! is ramping up to our upcoming event with Lit City Trax on Friday, August 11, with a series of interviews, and in honor of a lineup that features not only a label strongly representative of numerous locales but also a strong group of Boston locals who are shaping the scene, we've decided to put the focus on music tied to places old and new in our series of interviews leading up to the event.

The founder of Lit City Trax, J-Cush has roots in both New York City, where he was born and raised, and London, where he lives now. These roots, and influences across many genres and places, show in both J-Cush's own sets (including his prime time Rinse FM show) and the diverse catalog of releases and events supported by Lit City Trax.
In his interview below, he shares how he connects with music from both the US and the UK, how Three 6 Mafia changed his life, the power of musical collaboration, and more. He also released a Shake mix to go along with his interview, listen here.
---
Where did you grow up? How did that shape your sound or the way you relate with music?

I was born and raised in NYC until 2000, then I moved to London with my mother after that. Both places have a rich musical tapestry. Obviously they've each got their own respective regional styles of music, but there was also an influx of touring artists from all over the world, so I really got to hear a lot of different musics from Africa, the Middle East, Southeast Asia, and South America, which I think expanded my palate. I'm drawn to beats with these sounds recreated or sampled within.
As a kid, I was all about Wu Tang Clan and Three 6 Mafia. When I moved to London, UKG was popular and you could hear it everywhere, and grime was coming through on pirates, before the sound even had a singular name. For as long as I can remember, I've always sought out extraordinary music, stuff that is original, and evolving music, sounds that in years to come will still ring out.
What is the place you call "home" now? How do you ensure that you're both drawing inspiration and contributing there?

London has become home too, but NYC will still always be my birthplace. I connect with both. Being on the radio so often means I'm always listening out for new artists – that's allowed me to really absorb a lot of good musical energy out of both the UK and the US. I make sure to work with music from both America and the UK, whether working on DJ TiGa's club and rap oriented projects or working on Blay's more British flavours, I keep my ears firmly to the ground in both places.
What was the first dance music experience that really stuck with you?

I would argue Three 6 Mafia were constructing rap music for the club, so making dance music of sorts, in their own right. The way they would sequence their songs, they were constructed for DJs by a DJ, with long intros, chopped vocals and 808s. Three 6 Mafia changed my life.
I can remember seeing the video for Daft Punk's 'Around the World' when it came out. Began listening to Kraftwerk in my early teens and other loopy Krautrock, like Can, think that, and my love for rap music, got me in the headspace for dance music somehow.
Something that really stuck with me was moving over to the UK at a young age, and discovering pirate radio, and the true power that DJs had when mixing their records. I really got into garage when I moved over, fell in love with DJ EZ's mixing style, and grime was starting to form, I was a huge DJ Slimzee and DJ Tubby fan, rated DJ Karnage, Mak10, Maximum, too many selectors to mention really. At the time, grime seemed like the most disparate and dark sound, and it really won me over, sounding something like a soundtrack to the War of the Worlds sometime off in the future.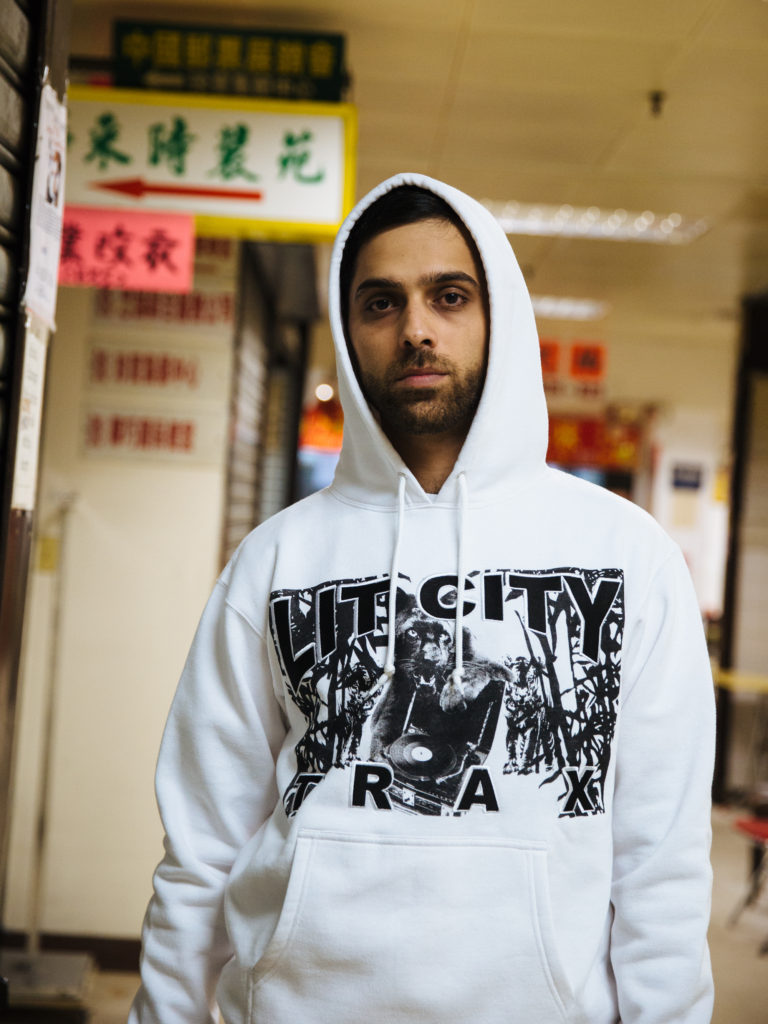 To what extent is your music tied to community, and to what extent is it about individual expression? Can those things intersect?

Every project I work on is slightly different. There's a huge intersect between the individual expression and community-based music. No one artist really exists on their own, everyone is involved in some sort of scene or group of some sort, that creates an element of community.
My project on Warp Records, Future Brown, was a project that was collaborative between four producers, and it was ultimately about uniting different musical communities on one project by bringing some of our favourite rappers, MCs, and singers from different places together on an album of our beats and not limiting ourselves to any specific, singular style of beats. Yes, each track was ultimately about the vocalist(s) on the track and their individual expression, but overall, the element of collaboration often resulted from a unified, group effort – often with more than one vocalist working together, and often times, we would even go back and forth with ideas in the songwriting process.
Music is most exciting to make when you're excited by those you're working with. I love to collaborate with others – seems like you generally get the best results when you push yourself out of your comfort zone, and that can often come through collaboration.
Have you ever traveled specifically to attend a music event? Why do you seek out those experiences?

For me, nothing is more of a healing force than music. No matter how much things can get you down, all I need to do, is listen to music I love, and it will bring me out of any type of negative headspace. Since I was a kid, I always used to venture out to music events. I was sneaking into clubs from 14. I've been able to travel the world to perform at events across multiple continents. Those experiences, those make all the hard work very worthwhile. Getting to play on the other side of the world, in some special settings, is always special and never gets boring.
Do you have any thoughts on the present struggles of DIY collectives and spaces and how these spaces can continue to exist?

Watching so many good spaces close down because of rising property prices and redevelopment is frustrating but there's always new places that pop up. It's unfortunate how hard it is to keep clubs open in so many cities. Really, local councils and governments should fight to keep these cultural hubs open because it is a positive for local economies and tourism. People need a way to express themselves and blow off some steam, nothing better than enjoying some good music with friends and meeting new people through the music.
More interaction between artists and promoters, sharing ideas and connections with each other to create a network that is self-sustained, seems to be a good way forward. There's a lot more than can be done though – educating the community on the importance of having music events for all demographics of society to enjoy, in the area.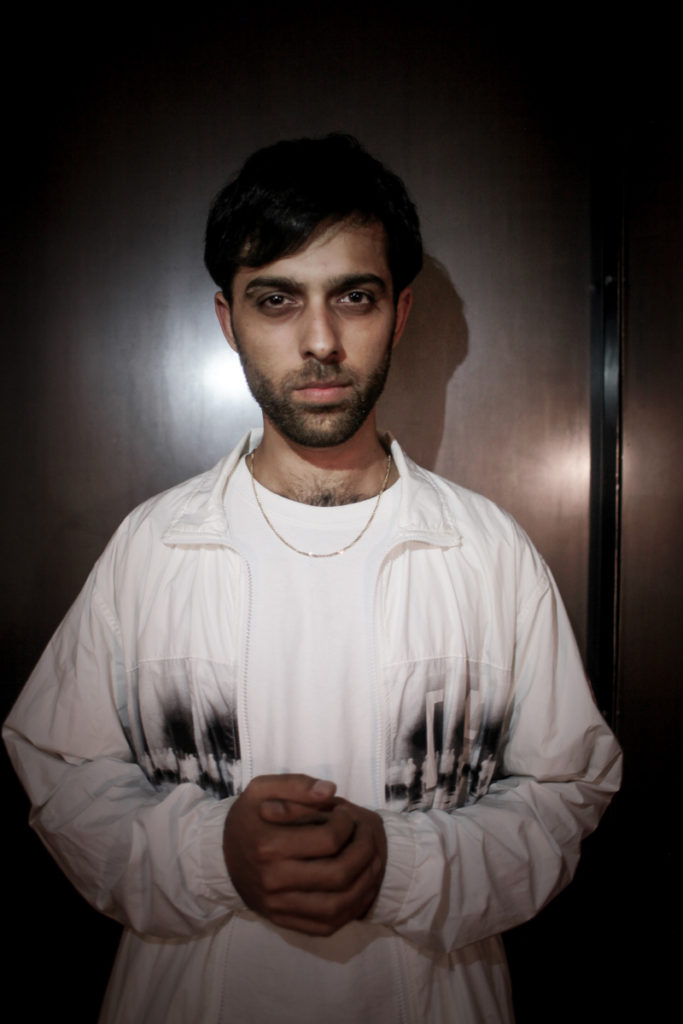 From your own exploration and experiences, what are some places where you think music is thriving locally now?

The UK scene is buzzing now. I'm really excited by a lot of the UK producers and artists who are coming up now – the scene is hungry and ready to prove themselves. Chicago has always had a rich musical heritage – the sound of Footwork, Juke, and GhettoHouse Trax is still alive and well, and they've also got a huge rap scene there. Atlanta is healthier than ever as well. Really excited for DJ TiGa and the Jersey Club sound, constantly evolving into many new directions. Lisbon's scene is incredible – DJ Marfox, DJ N.K., Dotorado Pro, DJ Nervoso, Blacksea Não Maya, DJ Nigga Fox are making some of the most exciting Kuduro. The Gqom sound in Durban is awesome. Really, music is thriving all over, we just have to look deep and listen out for something special.
How does online communication and social media play into your music/performance practice? Can these tools be used for community building?

Whether you like it or not, having a strong online presence and well-managed social media accounts does go a long way for creating a healthy, busy career. A strong presence increases your demand and value in some ways.
As much good as it can do for spreading the music far and wide, there are negative consequences. Now, it's less about the music but more about the whole package the artist presents to you. Before smartphones, people used to really exist in the moment at raves, whereas now, at any point in a party, if you look around, you are likely to always be able to find a few people awkwardly fiddling with their phone. It seems lost when you see someone at the party who only seems to really enjoy themselves if they're being filmed but this is increasingly more normal as time goes on, as people get more and more vain, as Instagram-culture seeps into people's general way of thinking.
Can you share any tracks or mixes that really bring you back to a place or are somehow connected to a specific time or locale?

D Double E is the G.O.A.T. Thus, there are so many times where I find myself remembering moments in time and places based on the DJ Tubby & Newham Generals sets I had on rotation at the time basically.
This clip below is a prime example of his mic abilities – he's been merking since way back, really he is the greatest to ever touch mic. Just check out D Double E flowing over a Lewi White dubplate – Double's lyrical flexibility, creativity, and versatility is super focused and highly evolved:
Slackk put together a selection of some choice D Double E moments off radio sets from the golden days – originally released a bootleg tape pack on the Grimetapes website as "The Best Of D Double E Vol.1," you can stream it below:
So many of my favorite times were spent listening to the sets where these clips were taken from.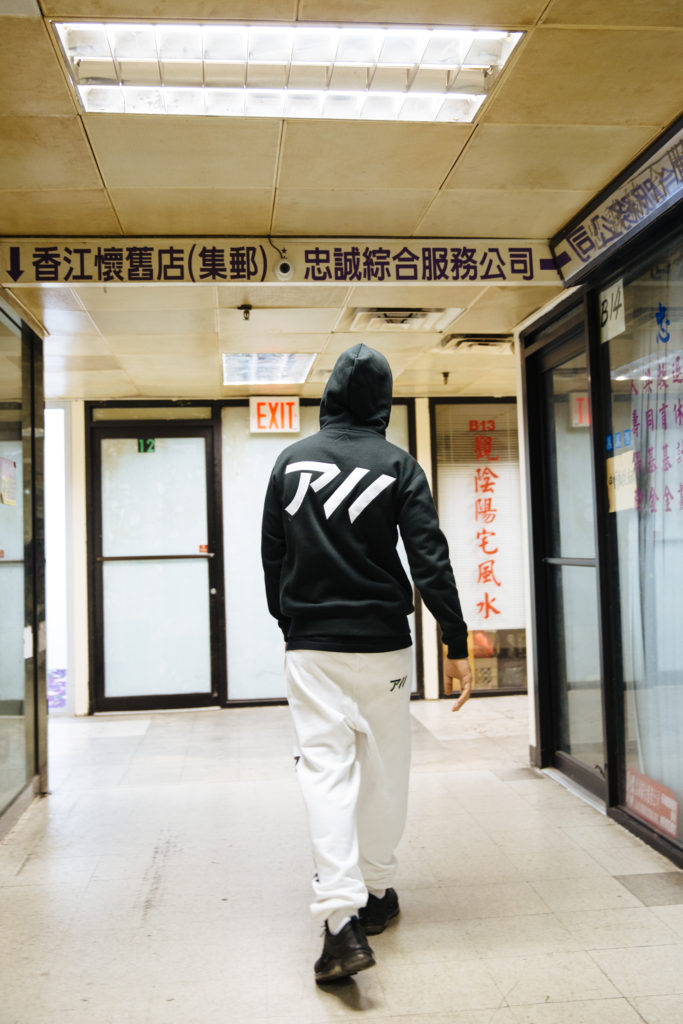 And to bring it back to you: what projects or events do you have coming up that you'd like to shout out here?

I'm really excited to come smoke up with the Boston crew and run some very special new dubplates. Will be running through a lot of music at a high speed in a special one-off extended set. Got so many different flavours for the Boston crew – I actually can't wait to party with you all. I'm working on some really deep releases for Lit City Trax, so I'm really looking forward to sharing some of the new pressure from the whole gang. Make sure you come out for the whole night in Boston – this line-up is very, very weighty.
---

See J-Cush at the Lit City Rave alongside DJ Deeon, Blay Vision, and DJ TiGa at Good Life on Friday, August 11th. More info here!
Tracklist for J-Cush Shake Mix:
1. Ironsoul – Me X You
2. D Double E – Better Than The Rest
3. Luniz – 5 On It (Crayzee Banditt remix)
4. Missy Elliot – Work It (R4 Remix)
5. Sir Hiss – Cold Caller VIP (J-Cush Dubplate)
6. Migos – Call Casting
7. Prince Rapid – XTRA VIP
8. K Millz – I'm On The Block
9. Footsie – Two In The Front
10. Diamondz – Untitled
11. (Zone 2) P Savage, Narsty, Trizzac & Skully – Zone 2 Step
12. Be-Bop – Mission
13. Fetty Wap – Jimmy Choo (DJ Irresistible remix)
14. DJ Smallz – Drunk Text
15. Wiley – Shank Riddim (Dubbel Dutch Club Refix)
16. Yung KiiDD – iOS iPhone Ringtone
17. Inkke – Prayers Answered
18. DJ TiGa – Get Loud
19. DJ Technics ft Peaches – This Pussy Will Drive You Crazy (UNiiiQU3 remix)
20. Timbaland – We Need A Revolution
21. Tre Ward – Anymore (DJ Smallz Remix)