Shake! is ramping up to our upcoming event with Lit City Trax on Friday, August 11, with a series of interviews, and in honor of a lineup that features not only a label strongly representative of numerous locales but also a strong group of Boston locals who are shaping the scene, we've decided to put the focus on music tied to places old and new in our series of interviews leading up to the event.

If you spent any time in Boston as the the bass music wave reached its apex, there's a very strong chance you have fond memories of sweaty nights spent in the Good Life basement at BASSIC, the night co-founded by Chris Ward, aka C-Dubs. Chris unfortunately cannot perform anymore due to scheduling conflicts, but we wanted to release his interview regardless. You can still see Damian Silva b2b U.M.I at our Lit City Rave.
The BASSIC website reads like an encyclopedia of dubstep — they booked pretty much every big name in the game, with guests including Kode9, Mala, Coki, Silkie, and Plastician, and the collective even resurfaced at Middlesex Lounge last March to bring a full-on subwoofer assault at the Deep Medi 10-year anniversary.
Today's Shake! interview delves into where Chris Ward came from musically, how his tastes evolved over time, and how his involvement in music scenes has shaped his conceptions of community.
---
Where did you grow up? How did that shape your sound or the way you relate with music?

I grew up in the Worcester area. I think my relationship with music is more of a combination of my location and experience. When I was younger I didn't have a great home situation growing up and music helped me to escape or deal with what I was facing then.
In my early teen years I was really into hip-hop and New England hardcore/metal (Converge, Barritt, Overcast, etc.) and it wasn't until I was about 16 or 17 when I first discovered drum & bass (sometime between 1999-2001). D&B to me at that time was sort of like a mashup of all the music I was already into. The aggressive bass lines reminded me of metal/hardcore, but then there would be hip-hop and reggae samples, or MC'ing over the beats.
Music also allowed me to make connections with people. I've always been an introverted person so breaking the ice is still awkward, but going to shows and events helped me to form some great friendships and still does.
What is the place you call "home" now? How do you ensure that you're both drawing inspiration and contributing there?

I currently call Boston home. It took me a while to realize how deep the roots I developed here. I've lived around Metro Boston since 2002 and it wasn't until sometime in 2013 when I really felt like this city was home. When I attempted to move and didn't work out at the beginning of 2013 so many people reached out to me when I left and when I returned a few months later.
It was that experience that really allowed me to see the connections I have here. Inspiration comes in waves, and as of the moment I hate to say this but in terms of music/nightlife I'm not really contributing at all. I haven't been going out or keeping up with what's been happening lately locally. I've been focused on taking care of myself and being "an adult." Not the most exciting, but definitely needed at the moment. I hope that changes, and I'd like to actually try and make music again so if anyone locally reads this and wants to connect give a shout.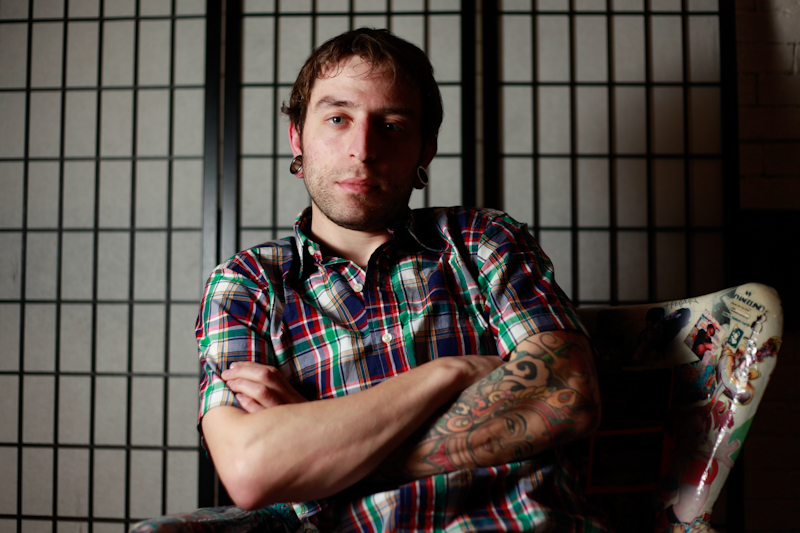 What was the first dance music experience that really stuck with you?

The first event I ever attended was at the Asylum out in Springfield between 1999-2000. That was where I got my first exposure to dance music. After that I started going to The Rinse which was run by Scotty (of 4Front) over at Venu, and Elements (shout out Lenore, Crook, Fox, MDOC). The 2 latter nights were really important for me because that was where I was able to watch a lot of DJs mix, and it really helped me in my own DJing to be able to attend those nights regularly.
To what extent is your music tied to community, and to what extent is it about individual expression? Can those things intersect?

I actually wrote part of my master's thesis based on my experience through BASSIC with community and music. When I first started BASSIC with a few other friends (shout out to Scotch1, Damian, Dabu, Jam-2, Pandai'a, Incyde, AxH) my mindset was focused mostly on having a space to play and book the music that we wanted. As I got older I started to be much more cognizant about the community of people that had formed through our organization of putting on BASSIC, and as that happened I found a much deeper connection and appreciation to the crowd and seeing our regular attendees. There were so many great nights in the basement of the Good Life I don't think words can do it justice. The short answer to your question is yes they can intersect, how much so depends on the individuals involved.
Have you ever traveled specifically to attend a music event? Why do you seek out those experiences?

Yes, a bunch of us used to travel to NYC every month for this party Dubwar (shoutout Dave Q, Juakali, & Joe Nice). There were only a handful of times I missed it. Besides that the most memorable was when I went to Brixton for the DMZ 6th birthday party at Mass. I thought it would be great to see most of these guys playing in their home spot and to see where some of the music I was really feeling at the time was coming from.
How does online communication and social media play into your music/performance practice? Can these tools be used for community building?

I would say yes, but with a grain of salt. The internet made it really easy to find new music and see what was going on in places far away. I also think it hindered communication on a local level. Just look at how many people are always on their phones. Tutorials are also great you can find a lot of knowledge on the internet, but again there is something to be had when you spend time with people locally in person and face to face. When I first started going out I spent a lot of time hanging out with local DJs outside of clubs and I took so much from that.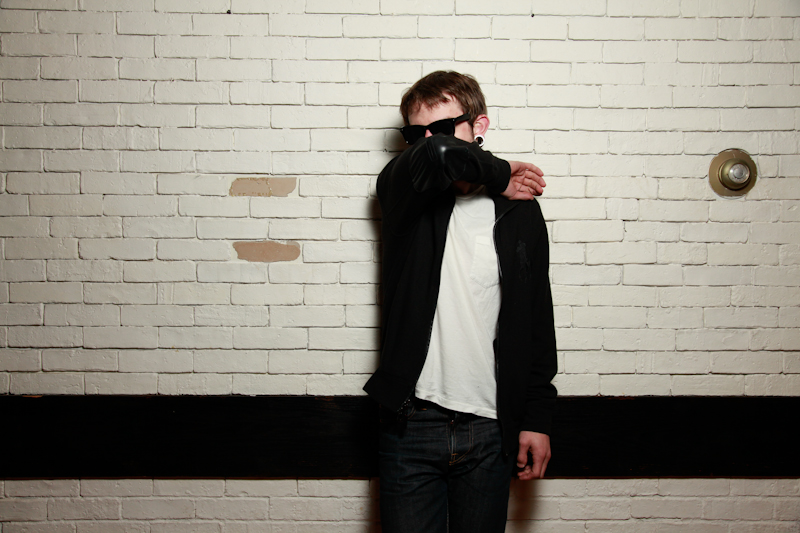 Can you share any tracks or mixes that really bring you back to a place or are somehow connected to a specific time or locale?

Some of the earlier things that come to mind that bring me back to my late teens early twenties are:
Teebee – "Through The Eyes Of A Scorpion"

Dieselboy – "A Soldier's Story" & "ProjectHUMAN"

I was obsessed with anything by Cause4Concern then too.
I remember the 2 tunes at Dubwar that really blew my mind and they were "Night" by Benga & Coki and the Kode9 remix of "Find My Way" by Massive Music. I remember hearing Coki's tune "Spongebob" for the first time a Dubwar. It got 5 pullups, which was just stupid, lol.
I could list loads of tracks here and all the places I remember hearing them, but that would take too long. Just ask me if you see me. As for the present I'm obsessed with anything by CasIsDead, and the new Dizzee Rascal album.
And to bring it back to you: what projects or events do you have coming up that you'd like to shout out here?

I think I got most of my shout outs in except for shout out Prism & Wheez-ie, and any others I missed I'm sorry. As of late I have no projects, nothing but my day job so if someone wants to connect I'm all for it. I'd really like to make more music because I have pieces of gear just sitting collecting dust so any local collectives are interested let me know.
---

See BASSIC represented by Damian Silva and U.M.I at the Lit City Rave alongside DJ Deeon, J-Cush, Blay Vision, and DJ TiGa at Good Life on Friday, August 11th. More info here!