Shake! is ramping up to our upcoming event with Lit City Trax on Friday, August 11, with a series of interviews, and in honor of a lineup that features not only a label strongly representative of numerous locales but also a strong group of Boston locals who are shaping the scene, we've decided to put the focus on music tied to places old and new in our series of interviews leading up to the event.

The first of these interviews is with Alfredo, who'll be playing b2b Dee Diggs, and it's a special interview for me (Alyce/Lychee)–and kind of a funny full circle moment–because I know if I interviewed myself on this topic, Alfredo would absolutely come up.
Some of the first nights I attended in Boston were part of his Social Studies series, and as I found my place in the community here, this night's focus on the academic side of house and techno (but never at the cost of fun!) and its appreciation of the music's roots had a major influence on my approach to music, introducing me to artists, showing me the way to some of my favorite publications, and giving me the chance to Shazam some of the house classics I hold dear now.
Listen to Alfredo's new all-vinyl mix for Shake! at your next summer barbecue and read on hear about his musical origins.
---
Where did you grow up? How did that shape your sound or the way you relate with music?

I grew up in Mexico till I was 10, then lived in Italy for 7 years. That's probably where I got a lot of my early music education. House music in Italy was always on the radio, so it was sort of the equivalent of Top 40. There were a lot of good radio stations on the FM dial though. On the weekends they'd have slots where they went live on air from clubs around the country.
I was too young to go out, but I'd just listen from my Walkman at night. That's how I first learned of people like Tony Humphries, MAW, David Morales. They really love those guys over there. Weeknights, however, it was all about alternative stuff. You'd have shows that would play hours of Hardcore Belgian Techno or be more UK influenced. Between '96-'99 I was actually listening mostly to trip-hop and drum & bass because it just sounded new and different. Ironically everything I know about Italo Disco, I learned in the U.S.
What is the place you call "home" now? How do you ensure that you're both drawing inspiration and contributing there?

I think Home is America now. Moving to the U.S. in 2000 was when I figured what it was that I was into and where I learned the most. For a while I got really submerged into post-punk and no wave and a lot of NYC art from the early '80s. So when I finally got 2 turntables, that's the music I preferred to play. The beautiful thing about studying NYC music was how much crossover there was between musicians and artists in that era. So I'd find names of session musicians and producers on both disco and post-punk records. Sometimes even knowing where a record was mastered or recorded could tell you a lot without listening to it.
Anyway, house music came full circle into my life probably around 2007. Post Punk to Disco to House and then Techno. I love studying the history of music, so when Tim Lawrence's book "Life and Death on the New York Dance Floor" came out, I think I felt a little bit validated about how I came to really love to dance music.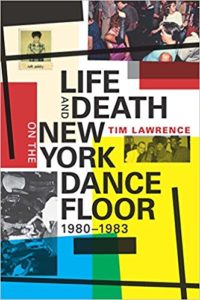 What was the first dance music experience that really stuck with you?

OMG. Probably something embarrassing, but I remember being super intrigued by Daft Punk's Homework when it came out. That album is in my opinion is like a book report about house music. "Teachers" is basically Parris Mitchell's "Ghetto Shout Out" but for all dope house producers. Definitely a good "who's who" list. I still find it mind blowing that I've gotten to play with a few of the people mentioned in that list. (Shout out to DJ Deeon! Kenny Dope! & DJ Pierre!) Btw, y'all doing a fine job at booking some of them too! 🙂
To what extent is your music tied to community, and to what extent is it about individual expression? Can those things intersect?

I think people have gotten to know me as being super academic about music, so I don't know to what extent what I play is tied to people's notion of "community," but understanding the history of the music has always been super important to me. When we were doing Social Studies, it was always important to book DJs that shared our same love and respect for the "culture." I mean, let's never forget Dance Music Owes Everything to the LGBTQ community and people of color. As far as individual expression (shamelessly plugs current mix), I think vocal tracks are what i love the most. I really love how dance music can channel love, self expression, heartbreak, and shade through lyrics. Still haven't had the need to dedicate anyone Armando's "100% Of Dissing You" so I'm sticking to Aly Us "Follow Me" 😉
Have you ever traveled specifically to attend a music event? Why do you seek out those experiences?

100%. I still go to NYC when I need a little inspiration. I'm coming back from Detroit just in time for the next Shake so I'm hoping to play things I find over there.
Do you have any thoughts on the present struggles of DIY collectives and spaces and how these spaces can continue to exist?

Well, the struggle is definitely real, but I think overall there is a very talented and diverse group of people right now covering different aspects of dance and urban music. Honestly I think some of the most satisfying parties are those where people of different collectives get to collaborate or when we all end up under the same roof. And even though physical spaces are becoming less available I still see DIY collectives growing, so at least the interest and passion is there.
It's also been nice to see people's growth from the dancefloor to the DJ booth. It's way more interesting to me to see young DJs embrace "music" at a faster pace than what it took me when i started playing. It keeps me on my toes and wanting to dig deeper.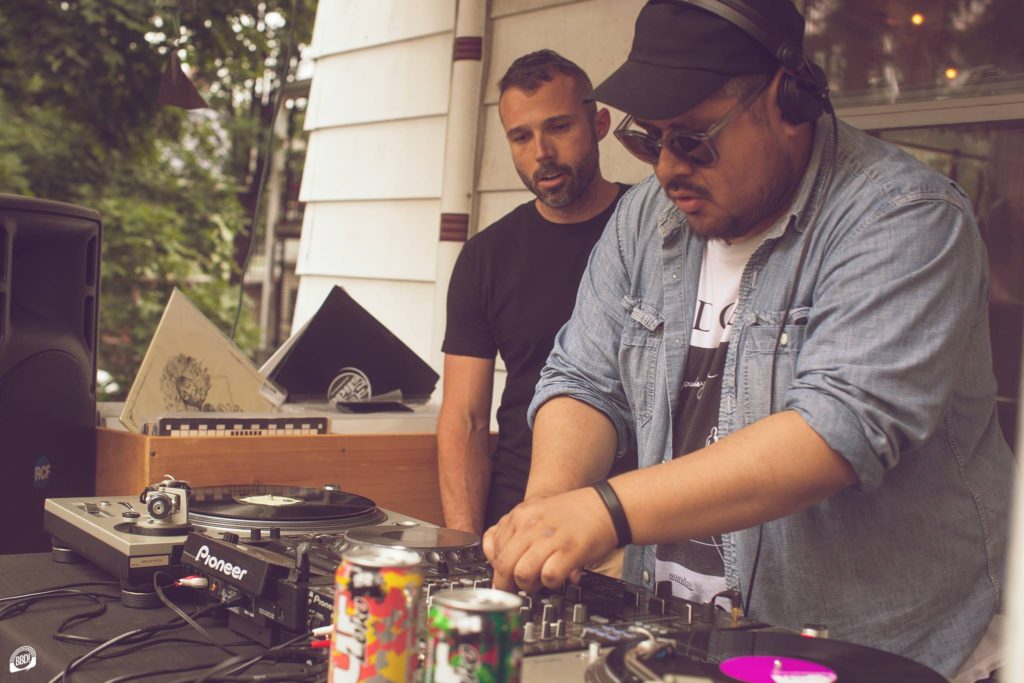 But to answer the question, I think most importantly these days, the real thing we have to focus on is how to make spaces free of prejudice and comfortable for everyone. To keep it 100% honest, I think there has definitely been an influx of people from the club scene (and people into "Festival Techno") going into DIY spaces and it's sometimes a little frustrating as they come with the privilege and expectations of EDM events. And, real talk, throwing events can be tough. I think at the end of the day we always have to remember why we do them in the first place. Money can be tricky and there's always the pressure of breaking even so events get over promoted and catered to a not ideal crowd.
It's also getting harder to book out-of-town talent because agencies demand higher fees. Festivals in the last 4 years have inflated the market and while I'm fully supportive of artists and DJs getting their worth, it's been more difficult in cities like ours to book certain talent. But I think this has also been a positive thing. There is more focus now than ever on local talent or at the very least it's in people's radar.
From your own exploration and experiences, what are some places where you think music is thriving locally now?

I think music is thriving because there is a little bit more focus on local collectives and everyone offers something the other doesn't. So going back to the previous question, I think it's when collectives collaborate that we get a more diverse and vibrant crowd. I do hope to see more cross-pollination in the future because honestly I think the single-genre party concept is getting boring as hell. I ain't trying to say open format is the way to go but I do think it's the deejay's role to be more exploratory and take chances.
Can you share any tracks or mixes that really bring you back to a place or are somehow connected to a specific time or locale?

Trevor Jackson (Partymix 2001): This mix is basically an intro to modern dance music. When this came out, it became a checklist for records to find. It's Hip-Hop, Electro, Freestyle, Disco, Post Punk, House, Dub, Early UK Rave. Trevor Jackson is a very accomplished multi-disciplinary artist and an amazing DJ. He's probably one of my biggest inspirations.
Kim Ann Foxman (Beats In Space: 9.30.2008) First time listening to Kim Ann Foxman outside of Hercules & Love Affair. Instant Classic. To this day one of the best mixes on Tim Sweeney's Beats in Space Show. The two times she played Social Studies, she was amazing. Sadly we never recorded those sets.
Tony Humphries (Live at Cube 1993): I mean, It's TONY "KISS FM" HUMPHRIES. Another of the DJs we were lucky to have at Good Life. Anyways, on this recording, you can hear a presenter introduce Tony at a club in Italy. This is the kind of set Italian radio would have on air on the weekends. Vocal House heaven.
And to bring it back to you: what projects or events do you have coming up that you'd like to shout out here?

I already made this too much about myself so… Shout out to Ali Berger in Detroit. He has some fire EPs lined up. Shout out Isabella for just absolutely slaying every time I hear her play. I can only see big things for her in the horizon. Shout out to Riobamba for already living the Dream. Shout out to CSC, Re:Set, Physical Culture, and Don't Ask Don't Tell for all the love this year, and Big ups to the W Hotel for letting me play house music with no compromises. Last but not least, Shout out to you guys and the extended Good Life Family! OH. And please shop at www.getondown.com 😀
---

See Alfredo b2b with Dee Diggs at the Lit City Rave alongside DJ Deeon, J-Cush, Blay Vision, and DJ TiGa at Good Life on Friday, August 11th. More info here!