Shake! is ramping up to our upcoming event with Lit City Trax on Friday, August 11, with a series of interviews, and in honor of a lineup that features not only a label strongly representative of numerous locales but also a strong group of Boston locals who are shaping the scene, we've decided to put the focus on music tied to places old and new in our series of interviews leading up to the event.

Matt Rohr, aka Fens, has been a tireless contributor to Boston's electronic music scene for years, as a co-founder of Banana Peel Records, a former member of the JASS collective and label that hosted talent like Objekt, L-Vis 1990, Huerco S, and Oneohtrix Point Never at Phoenix Landing, and a former instructor at Mmmmaven.
Drawing inspiration from trips to New York City from his hometown in Connecticut, he's done his part to energize and develop the scene in Boston, and as a resident at Shake!, he continues to bring his taste in often leftfield, always danceable sounds to Good Life.
In our interview, he shares some of the tracks that have provided defining moments for him as a DJ, as well as some of his early dance music experiences and tips for successful, safe DIY events.
---
Where did you grow up? How did that shape your sound or the way you relate with music?

I grew up in a small town in Connecticut near New York City. Being about an hour and a half train ride from Manhattan, it made it very easy to access shows where you could see pretty much any type of music you could think of. I was very into music from a young age, and when I got old enough to start going to shows, I'd just try to see whatever I could. It also taught me that musicality is more important than any one style of music. I had relatively easy access to a lot of amazing performances, and I learned to appreciate and listen to truly everything.
What is the place you call "home" now? How do you ensure that you're both drawing inspiration and contributing there?

I lived in the same house since when I came home from the hospital until I moved to Boston when I was 17, so I'll always say Connecticut, even though none of my immediate family lives near there now. New York gave me a ton of inspiration growing up, and especially as a musician, it showed me some really strong, powerful performances that drove me to want to work in music as a career. In particular, the city gave everything an "immense" feeling, and that I was really attracted to. It would be hard to contribute in a truly meaningful way to a massive universe like New York, but I at least strive to deliver the same powerful buzz and energy that the city gave me growing up to events I do.
What was the first dance music experience that really stuck with you?

When I went to NYC once I "borrowed" a mix CD off the cover of MixMag that wound up having a mix by Mylo and happened to feature the premier of Justice's track "Waters of Nazareth", so this was 2005.
That whole mix was really good but obviously that track stuck out to me, especially as a kid playing in hardcore bands. I wound up seeing Justice live at Terminal 5 in 2007 and that pretty much sealed the deal for me being interested in electronic music. That obviously lead me to digging deeper and in the direction of stuff I'm into today. I also definitely remember the first time I heard Volvox DJ at a Together New Year's Eve party in 2009 that Doctor Jeep and I played, it was one of the first times I had heard a full set of real techno, and that blew my mind in a pretty singular way.
To what extent is your music tied to community, and to what extent is it about individual expression? Can those things intersect?

Most of my background in DJing comes from being a part of a bigger community. I first started DJing in a serious way with a group of friends in college, starting a record label called Banana Peel that wound up putting a few releases, plenty of shows, etc., together, and that was forged out of realizing that all of us could accomplish more together than we could individually.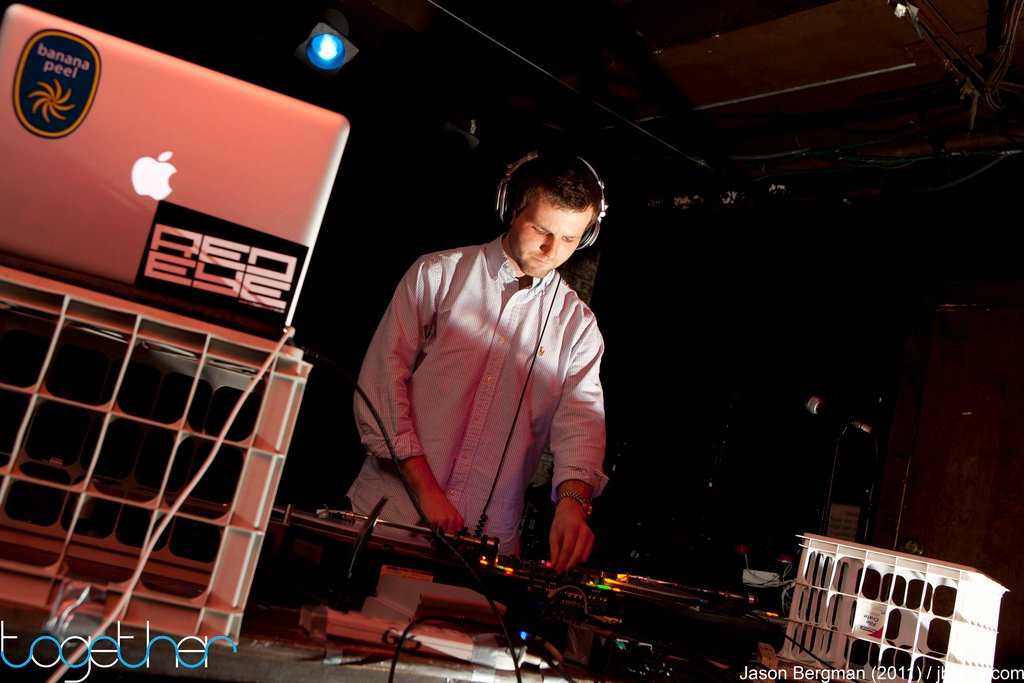 I later went on to work with another small label named JASS, who put on amazing monthly events at the Phoenix Landing for a few years, while also releasing some great music. In each of these cases, it was the people who were working with me who really made them great. However, those communities all serve to raise up people with great individual visions, so they exist together and the same.
Have you ever traveled specifically to attend a music event? Why do you seek out those experiences?

Absolutely, and I think most people in Boston also have stories of travelling from Boston to NYC and back for a show, or way further. But when I talked about New York before, I mentioned how to me, performances seemed to take on more weight and had a greater magnitude there because of how large New York and particularly Manhattan can feel. I think the desire comes from wanting to see talent in different places and situations from what you routinely see. And in other cases, you're trying to see someone who for whatever reason doesn't play your city, if ever.
How does online communication and social media play into your music/performance practice? Can these tools be used for community building?

I would say yes, but with a grain of salt. The internet made it really easy to find new music and see what was going on in places far away. I also think it hindered communication on a local level. Just look at how many people are always on their phones. Tutorials are also great you can find a lot of knowledge on the internet, but again there is something to be had when you spend time with people locally in person and face to face. When I first started going out I spent a lot of time hanging out with local DJs outside of clubs and I took so much from that.
Do you have any thoughts on the present struggles of DIY collectives and spaces and how these spaces can continue to exist?

As far as throwing events, operationally, having some level of security or invite only aspect will help you keep a low profile. The key is to not disturb anyone, and have reasonable levels of safety, it shouldnt be an overpacked sweaty basement that could literally trap people inside without a really good exit strategy and plan. It will only sustain if you're not trying to throw events in places you obviously shouldn't be.
But as far as DIY and local groups in general, it can be like a business, in the sense that you should determine your goals. Have an agenda, have a plan, break it down into steps. If you're an individual just getting started, it is absolutely vital to make an effort to get out and introduce yourself to people at events and try to connect if you want to be involved.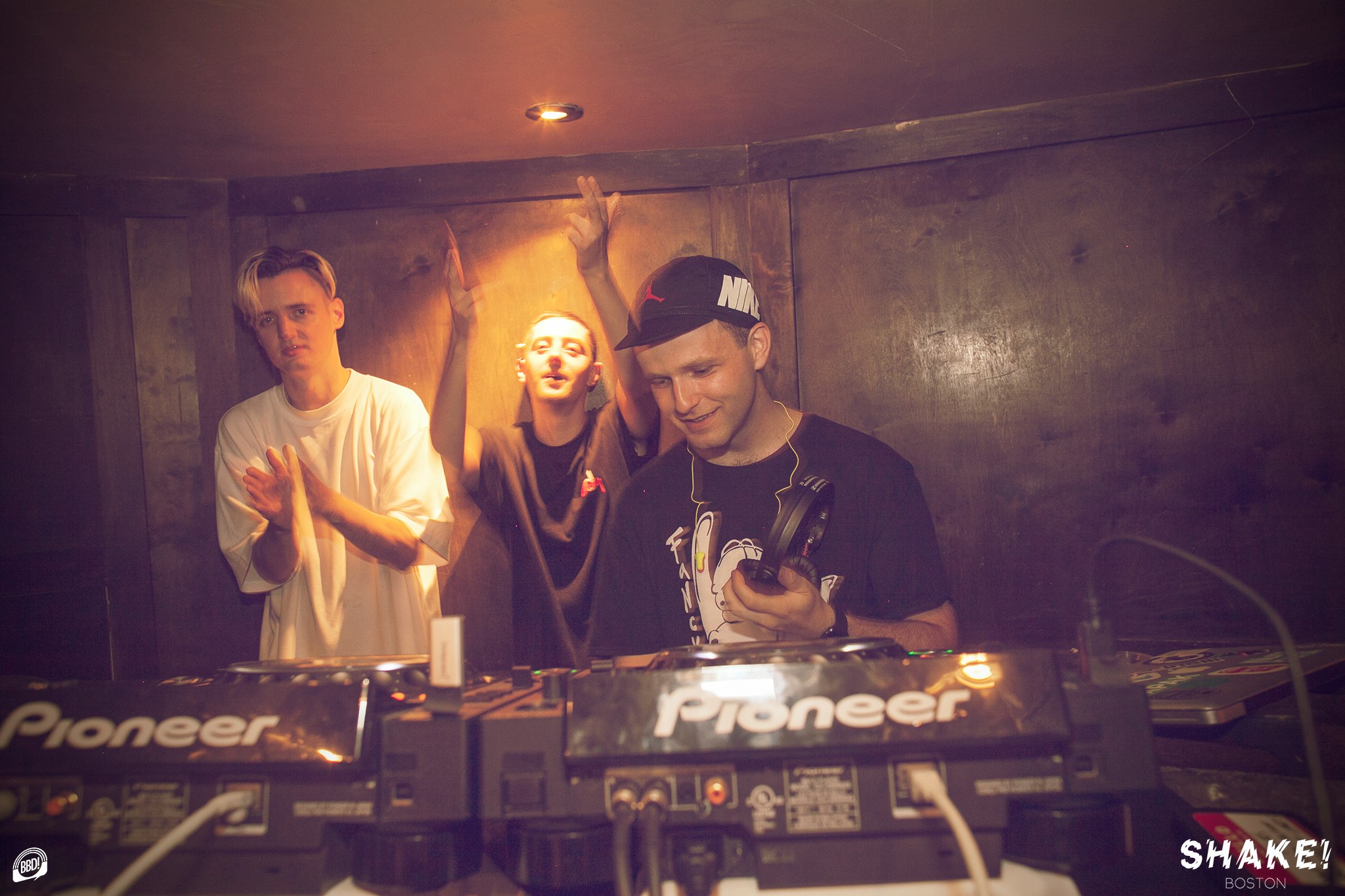 From your own exploration and experiences, what are some places where you think music is thriving locally now?

There are obviously a few enduring monuments in the local scene that have been around for years, and it should be worth noting that those events as well as others like them that have been successful for that long is no small feat.
Likewise, putting on any event can be no small feat, and there are plenty of people out trying to hold parties, which reflects the strength of the overall community. So there are absolutely pillars upon which inspiration can spread and new visions come to play in new events, and contribute to the overall ecosystem.
Zuzu has seen a few changes lately, bringing forth some exciting new parties while also seeing others go. I think there has been a lot of effort made lately to host new and exciting events, with emphasis placed on production value and offering more than just a basement with a sound system. Really anybody reading this is probably aware of more than a few strong parties in Boston.
Can you share any tracks or mixes that really bring you back to a place or are somehow connected to a specific time or locale?

Ramadanman (now Pearson Sound, Maurice Donovan, etc) had a mix for a small blog called Bestimix, that was insane.
This mix really marked the first time I came to fully appreciate dubstep, and the sort of spin on that side of bass music that Ramadanman, the Hessle crew, and early Blawan, etc. really drew me away from the more commercial EDM sounds that I was playing at the time.
Create Space Collab (CSC) also threw the release party for Doctor Jeep's first EP at a small bar near North Station, and there I played Dustin Zahn – "Stranger to Stability" (Len Faki Podium Mix), and all maybe 50 people that were there lost their shit over this, and further cemented my interest in techno, granted most of the stuff I would play now is nowhere near as "big room" as that track was.
I also opened for a sold out show at House of Blues, where I played Claude VonStroke – "Deep Throat" and people lost their mind for that one. Those tracks will always remind me of some of the biggest, most euphoric moments from DJing.
More recently I had played French Fries – "Senta" while opening for Bok Bok and L-Vis 1990, for the first time in maybe 5 or 6 years, and everyone lost it, and asked for the Track ID, despite that track being massive and French Fries' breakthrough hit just a few years earlier. Genuine solid throwback.
---

See Fens b2b Dev/Null at the Lit City Rave alongside DJ Deeon, J-Cush, Blay Vision, and DJ TiGa at Good Life on Friday, August 11th. More info here!